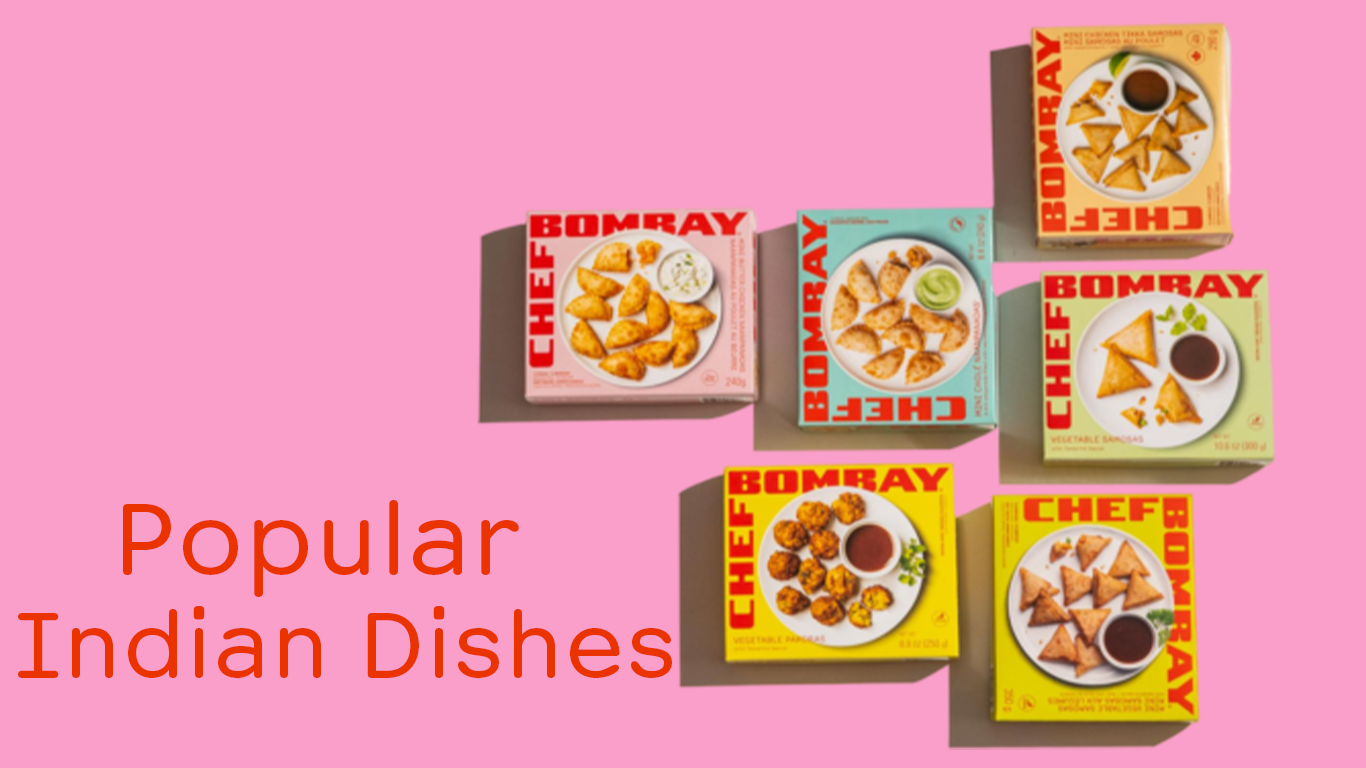 Indian cuisine is a rich tapestry woven with diverse flavors and techniques. The variety of Indian dishes is as vast as the country itself. This vast expanse brings forth an array of dishes that are popular not only within India but also around the globe.
Appetizers: A Flavorful Beginning
Triangular pastries filled with spicy potatoes and peas, often accompanied by tamarind and green chutneys. They're a favorite snack during the Indian monsoon.
Fritters made by dipping various ingredients, such as potatoes, onions, or paneer (cottage cheese), in a seasoned chickpea flour batter and deep-frying until golden.
Main Courses: A Symphony of Spices
Tender pieces of chicken marinated and cooked in a creamy tomato-based gravy, infused with herbs and spices. It pairs wonderfully with naan or rice.
A fragrant rice dish layered with spiced meat or vegetables and cooked to perfection. Varieties include Hyderabad's spicy mutton biryani or Kolkata's aromatic chicken biryani.
Paneer Tikka Masala:
Cubed paneer pieces cooked in a spicy, creamy tomato gravy. A vegetarian delight that's gained global recognition.
Rogan Josh:
A flavorful Kashmiri mutton curry with a base of yogurt, garlic, ginger, and aromatic spices.
Vegetarian Staples
A dish made of soft paneer chunks simmered in a spiced spinach gravy.
Chana Masala:
A North Indian favorite, comprising of chickpeas cooked in a spicy, tangy tomato-based gravy.
Masoor Dal:
A comforting lentil soup made from red lentils, seasoned with turmeric, cumin, and other spices.
Chapati (Roti):
Round, flatbreads made from whole wheat flour, commonly eaten across India.
Paratha:
Layered or stuffed flatbread that can be plain or filled with various fillings like potatoes, paneer, or radish.
Rasmalai:
Soft, paneer balls soaked in flavored, creamy milk, topped with nuts.
Kulfi:
Indian ice cream, dense in texture and comes in various flavors like saffron, pistachio, and mango.
For those who crave the authenticity of Indian dishes but lack the time or expertise to prepare them from scratch, Chef Bombay is a delicious solution. Our wide range of frozen Indian dishes captures the essence of traditional recipes, making it easier than ever to indulge in genuine Indian flavors at home.