Who doesn't love Biryani? It's a classic South Asian dish and a must try. So if you're one of the select few that have never tried Biryani; what are you waiting for? run to the nearest retailer carrying Chef Bombay's products and find yourself a pack of Biryani that suits your tastes and try not to get addicted to this versatile dish. This rice-based dish is typically made with spices, meat (usually chicken, lamb or beef), and vegetables, and it can be customized to suit different dietary needs and preferences. Whether you are a vegetarian, vegan, meat-eater, or have specific dietary requirements, you can enjoy the rich flavourful taste of Biryani!
Let's learn all about Biryani so you can find the version that suits you best.
According to the BBC, Biryani, "birinj biriyan" in Persian translates to fried rice. One of the key components of Biryani is the rice, which is the base of the dish. Chef Bombay guarantees the use of the best quality rice, used for cooking authentic Indian cuisine. Using the correct type of Biryani Rice is extremely essential to making this dish, as the type and quality of rice can make all the difference!
If you're a vegetarian or a vegan, don't worry, so are a lot of people in India and around the world! Lucky for you, there is a meat-free alternative to Biryani, which is just as delectable. Our Masoor Biryani is meat-free and, as people have said, "delicious". Sometimes you lose nutritional value when you buy prepared vegan and vegetarian food at the grocery store. To ensure you get that nutritional value, we use lentils. We also add different spice blends (that can have health benefits) such as Garam Masala, Turmeric and Cumin to make Vegetarian Biryani, making it extremely full of flavour, satisfying and aligning with your plant-based diet.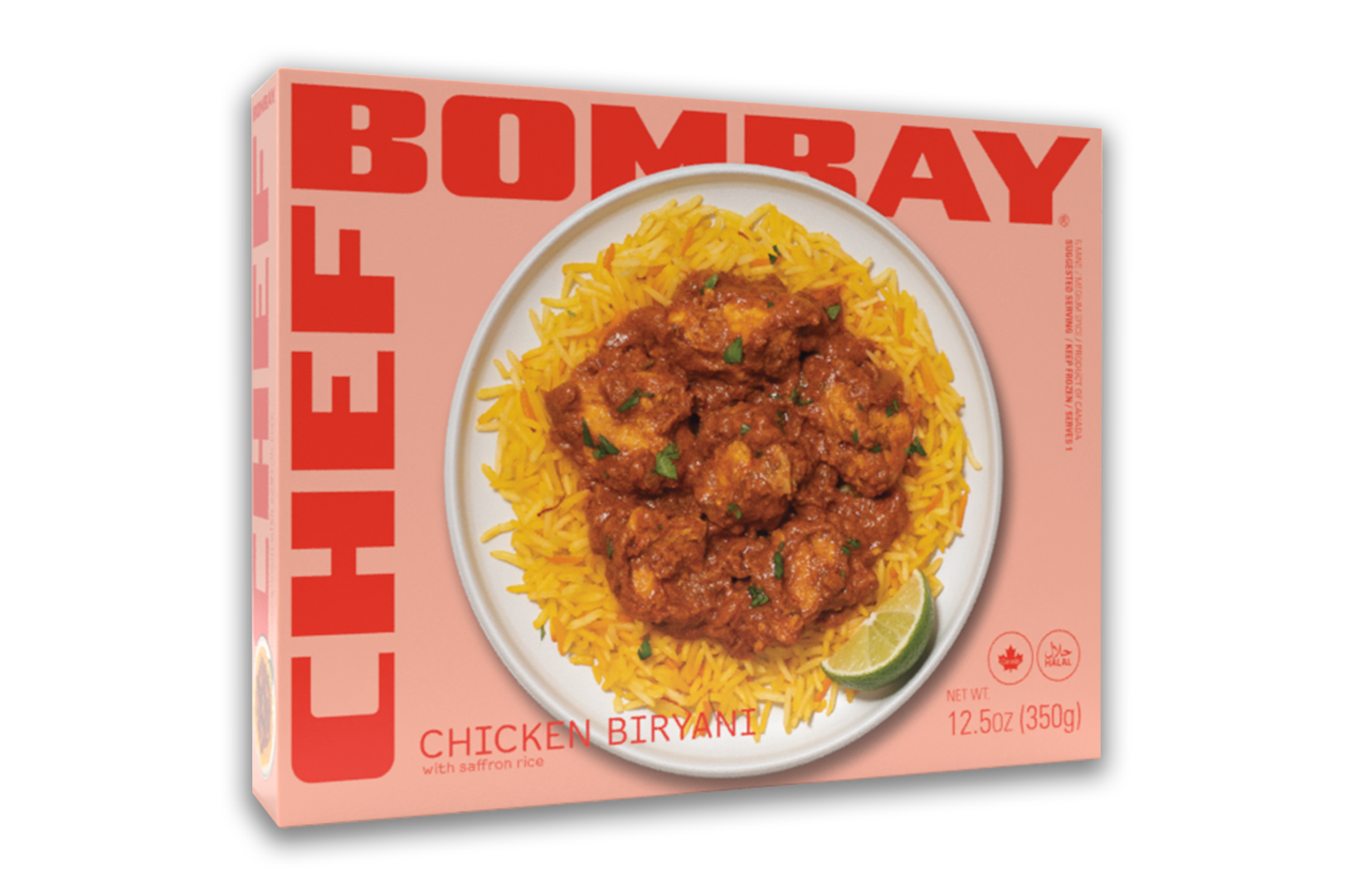 For all the meat lovers out there, Chef Bombay brings the classic version of Biryani. Chicken Biryani is the most commonly known and loved version of this dish. To make Chicken Biryani, the meat is typically marinated in a blend of spices, yogurt, and lemon juice, then cooked until tender and flavourful. It is then layered with the rice and topped with fried onions and herbs. Just talking about it is making our mouth water!
Biryani is a versatile and delicious dish that can be customized to suit a wide range of dietary needs and preferences. Whether you prefer chicken, veg or have specific dietary requirements, there is a Biryani version that can work for you. Chef Bombay is here to cater to your different Biryani needs, to provide delicious food in a convenient way.