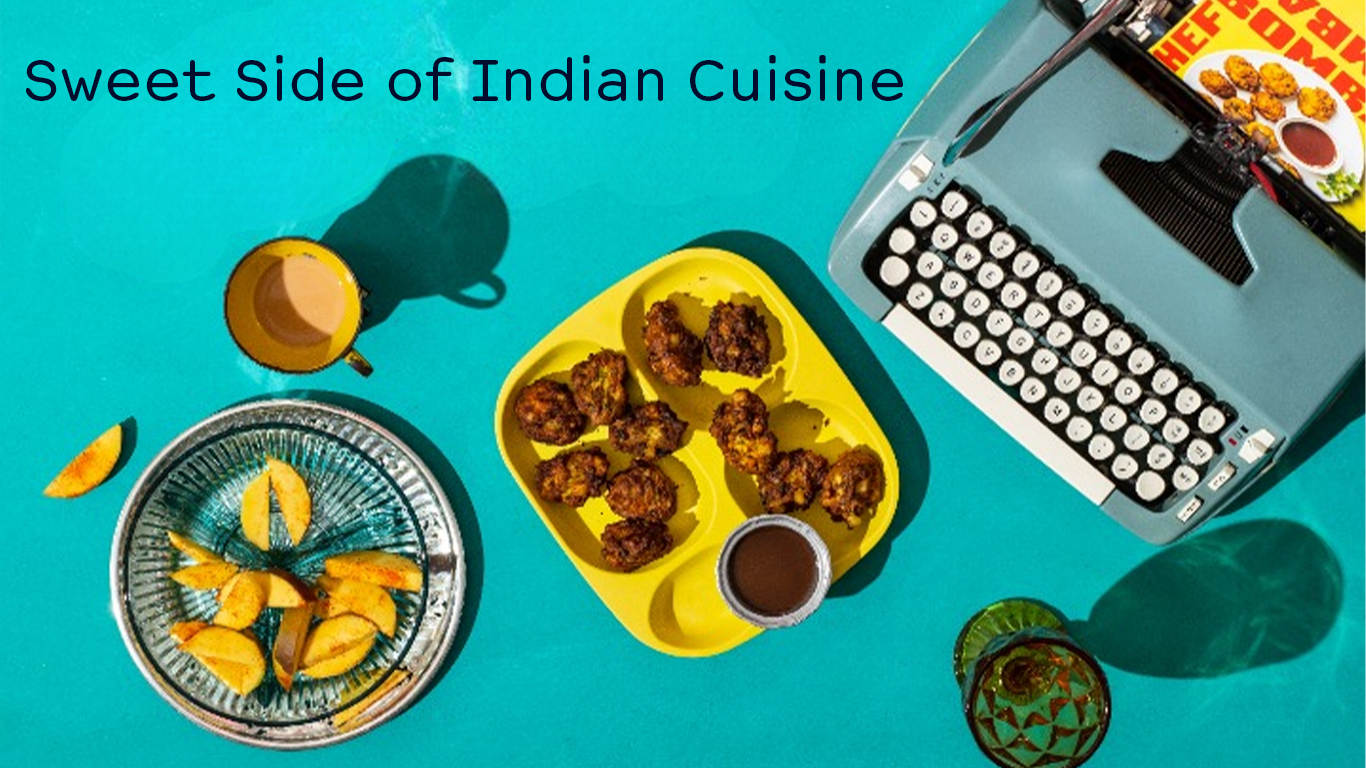 Indian cuisine, famous worldwide for its savory curries and spicy bread, has another facet that often leaves a lingering taste on the palate - its sweet dishes. Indian desserts are an amalgamation of age-old recipes, regional influences, and heartwarming stories. With their rich flavors and multi-layered textures, they serve as the perfect culmination to a hearty meal and stand out as a testament to the country's diverse culinary traditions.
A Symphony of Flavors
Rasgullas:
Originating from Bengal, these are soft, spongy balls made from chhena (Indian cottage cheese) soaked in sugary syrup. Each bite into a rasgulla promises a burst of sweetness, complemented by its melt-in-the-mouth texture.
Halwas:
Halwa, a broad category of desserts, can be made from a variety of ingredients. There's the rich Suji ka Halwa made from semolina, the fragrant Gajar ka Halwa made from grated carrots, or the nutty Moong Dal Halwa, each offering a unique taste profile.
Gulab Jamun:
Deep-fried balls made from khoya (reduced milk) or milk powder, soaked in rose-flavored sugar syrup. Their velvety texture combined with the sweetness makes them a favorite across the country.
Kheer:
An Indian rice pudding cooked with milk and sugar, often flavored with cardamom, raisins, saffron, and nuts. It's a common dessert served both in everyday meals and special occasions.
Festive Delights
Diwali:
Known as the festival of lights, Diwali sees homes filled with the aroma of ladoos – round sweets made from gram flour, ghee, sugar, and often garnished with dried fruits. Another popular Diwali treat is Kaju Katli, a diamond-shaped dessert made from cashews and sugar.
Holi:
Marking the festival of colors, Holi is incomplete without a plateful of jalebis. These are spiral-shaped treats made by deep-frying fermented batter and soaking it in syrup. Crunchy on the outside and syrupy inside, they perfectly capture the festive spirit.
Eid:
Sheer Khurma is a must-have during Eid celebrations. A special vermicelli pudding, it's made with milk, dates, and nuts, symbolizing the sweetness of the festival.
Indian sweets are more than just after-meal treats. They're a reflection of the country's culture, traditions, and festive spirit. With their intricate preparation methods and delightful tastes, these desserts tell stories of bygone eras, regional uniqueness, and family traditions