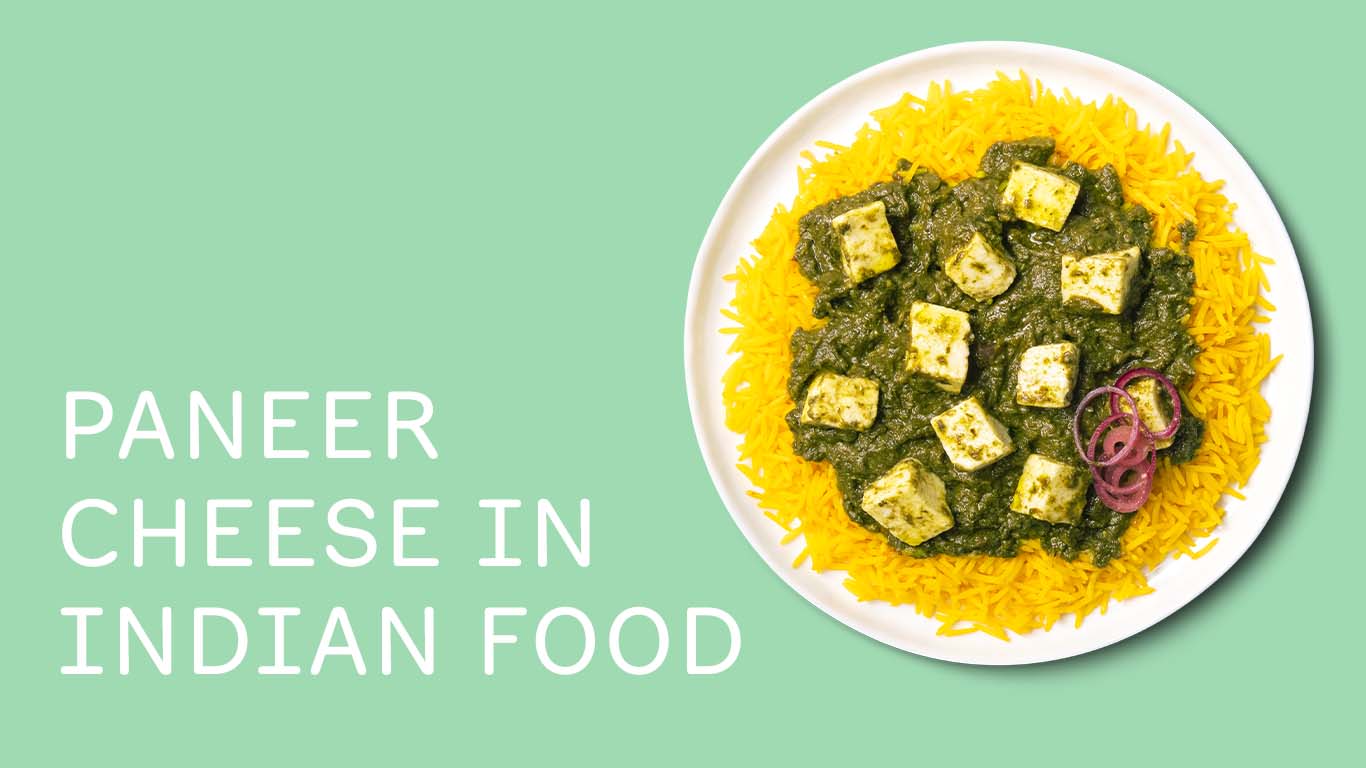 Paneer cheese is a soft, unaged cheese that adds a delightful creaminess and a subtle richness to a wide variety of dishes. In this article, we will explore Paneer cheese's origins, preparation, nutritional benefits, and popular dishes that showcase its culinary versatility.

The Origins of Paneer
Paneer has its roots in ancient Indian culinary traditions. Its usage can be traced back thousands of years. It is said to have been introduced in the 16th century in Northern India by Persian and Afghan rulers, which was prepared using sheep or goat milk. That version is different than the version of Paneer we know and love today. Today, Paneer is made by curdling milk with acid (lemon juice or vinegar), resulting in a curd-like texture that is then pressed to remove excess whey. This simple yet ingenious process creates a blank canvas that absorbs flavors beautifully and is said to have been introduced in the 17th century using a Portuguese method.

One Ingredient, Many Indian Food Dishes
Paneer cheese's mild and creamy taste makes it a versatile ingredient that can be used in a myriad of preparations. It acts as a perfect vehicle for absorbing the flavors of aromatic spices, herbs, and sauces. Paneer cheese can be cubed, grated, or crumbled, and its soft texture remains intact even when cooked, making it an ideal addition to curries, stir-fries, salads, sandwiches, and even desserts.

Popular Paneer Dishes
Paneer stars in a range of popular Indian dishes, each showcasing its unique qualities. Paneer Tikka, a beloved appetizer, features marinated and grilled paneer skewers infused with spices and smoky flavors. Palak Paneer combines pureed spinach with paneer cubes in a creamy and flavorful curry. Paneer Butter Masala and Shahi Paneer are rich and indulgent dishes, where paneer is cooked in a luscious tomato and cashew-based gravy. Paneer Matar, Kadai Paneer, and Paneer Biryani are other mouthwatering options that highlight paneer's versatility in different culinary styles.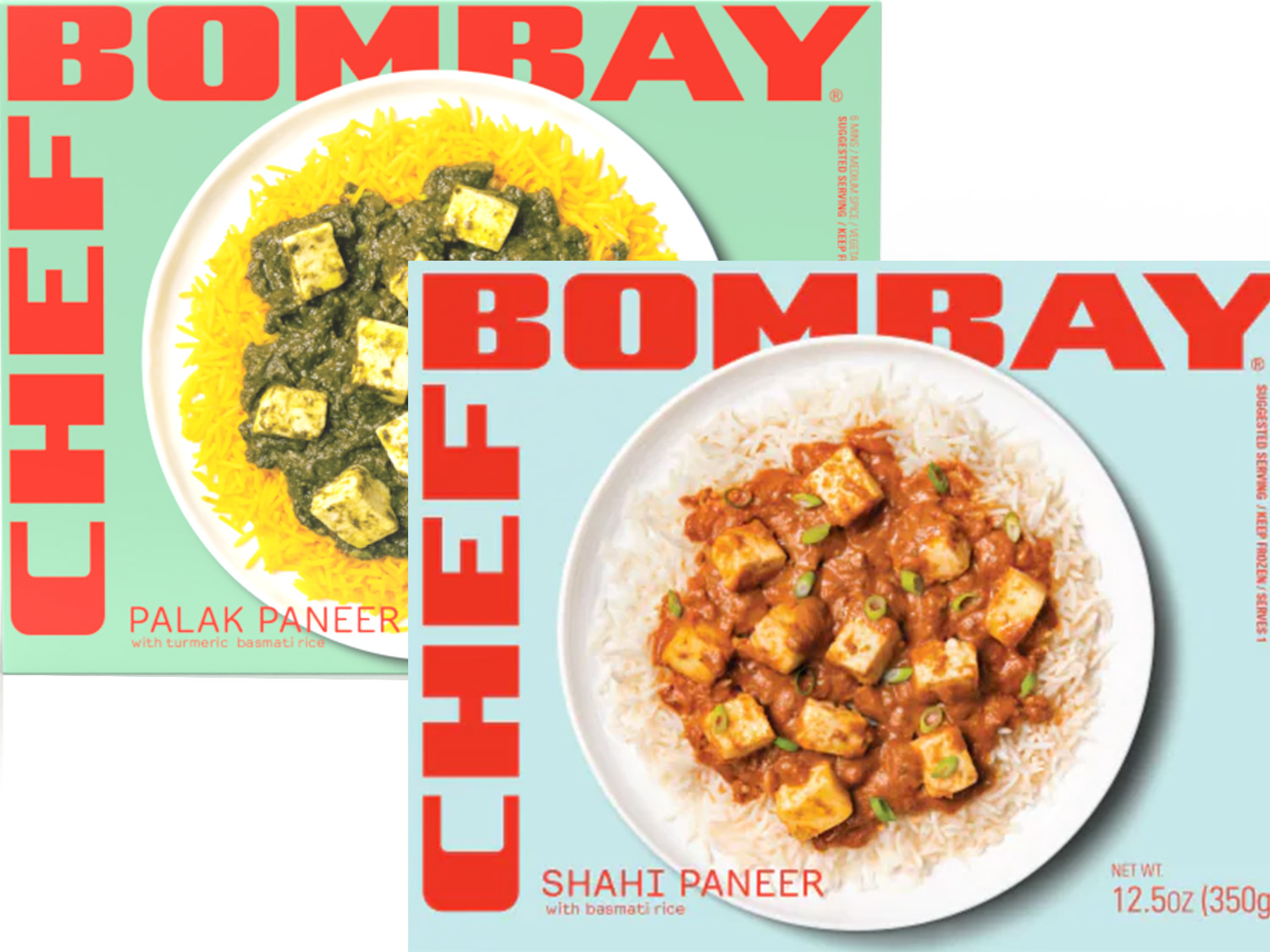 Chef Bombay Paneer Meals
Chef Bombay uses Paneer cheese in two of our entree meals, Palak Paneer and Shahi Paneer. Our Palak Paneer dish is served with Turmeric Rice and Paneer cheese in a creamy spinach curry. Palak Paneer and Shahi Paneer are both amazing vegetarian, Halal, gluten-free meal that are sure to please the crowd.

Paneer Cheese in Desserts
Paneer's charm extends to the realm of desserts as well. It is a key ingredient in the popular sweet dish, Rasgulla, where paneer dumplings are cooked in a sugar syrup. Sandesh, a sweet made with paneer and sugar, is another delightful treat. Paneer's unique texture and mild flavor add a delightful twist to traditional Indian sweets.
Paneer Cheese's Nutritional Benefits
Paneer not only enhances the taste of dishes but also provides several nutritional benefits. It is an excellent source of high-quality protein, making it a valuable ingredient for vegetarians and those looking to increase their protein intake. Paneer cheese is also rich in calcium, phosphorus, vitamins B12 and D, and essential minerals. Additionally, it is low in carbohydrates, making it suitable for those following a low-carb or keto diet.
Paneer cheese's creamy texture, mild taste, and culinary versatility make it an integral part of Indian cuisine. Whether you savor it in curries, stir-fries, appetizers, or desserts, paneer adds a delightful touch to dishes, making them rich, flavorful, and satisfying. With its nutritional benefits and ability to absorb flavors, paneer has become a beloved ingredient cherished by both vegetarians and non-vegetarians alike. So, embrace the creamy delight of paneer and explore the multitude of dishes that celebrate this iconic ingredient in Indian cuisine.