Let us take you on the best kind of journey, one that includes Halal food. Why Halal food? Well because the options are endless and all simply delicious! From savoury kebabs to spicy curries, the world of Halal food is rich in flavours, ingredients, and cultural traditions. We guarantee that by the end of this blog, you are going to run to the nearest store and grab a box (or two) of Chef Bombay's certified Halal food.
P.S. we've got your back, use our store finder to find the nearest retailer carrying Chef Bombay products. 
Before we jump into some of the different Halal foods, let's clarify what Halal means. Halal essentially means 'Permissible' in Arabic. So Halal foods are all the types of foods which are permissible for Muslims to eat, as per the Quran. This includes fruits, vegetables, grains, and meats slaughtered according to Islamic guidelines. The best part? Halal foods are organic and free of additives and preservatives and therefore, extremely healthy.
Now that we know what 'Halal' means, let's move to the fun part of talking about food. Get ready, if you continue reading, chances are you'll be hungry by the end of this! Indian cuisine is a treasure trove of Halal dishes, with its diverse regional cuisines and aromatic spices. Here are some of our favourite Halal Foods, which can be found in the Indian Cuisine.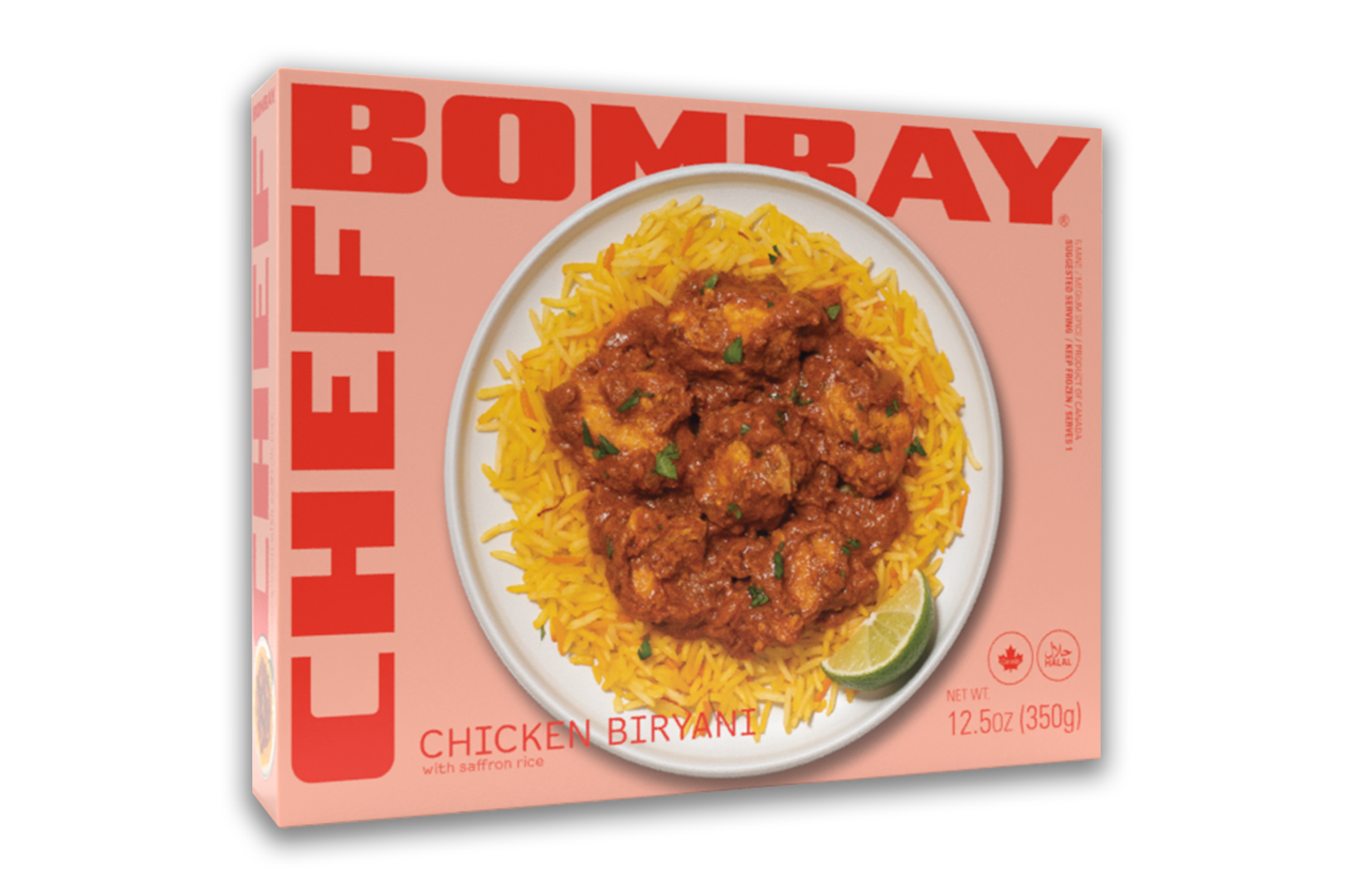 Biryani
One of the most popular dishes is Biryani, a staple of Indian cuisine. It's a one-pot meal that consists of spiced rice layered with meat or vegetables and slow-cooked to perfection. Each region of India has its own unique version of biryani, and it's a dish that is enjoyed by everyone, from the common man to the royalty. Chef Bombay's Chicken Biryani entree is Halal certified and can be found in the freezer aisle of your local grocery store. If it is not in your local grocer, you can always request they add our certified Halal products in store and, usually, online or on the phone.
Kebabs
Kebabs are a popular appetizer or main course that are made with marinated meat or vegetables cooked on skewers. They are often cooked in a tandoor, which is a traditional clay oven, giving them a smoky flavour and a tender texture. Kebabs come in many different varieties, such as chicken tikka, seekh kebab, and paneer tikka, and they are a perfect snack or meal option for meat-lovers and vegetarians alike.
Curries
Curry is a broad term that refers to a variety of dishes made with a spicy sauce or gravy. Curries can be made with a wide range of ingredients, such as vegetables, meat, fish, or legumes. Each region of India has its own unique style of curry, from the spicy vindaloo of Goa to the creamy butter chicken of Punjab. Curries are often served with rice or naan, and they are a comforting and satisfying meal that is sure to warm you up on a cold day. We make a certified Halal Beef Vindaloo entree that is served with basmati rice. The Beef Vindaloo Halal meal features beef cubes in a rich vindaloo prepared with earthy spices. 
Tandoori chicken
Tandoori chicken is a mouth-watering dish that is made by marinating chicken in a mixture of yogurt and spices, and then cooking it in a tandoor oven. The result is tender, juicy chicken with a crispy exterior and a delicious smoky flavour. Tandoori chicken is often served with naan and a side of mint chutney, and it's a must-try dish for anyone who loves Indian food.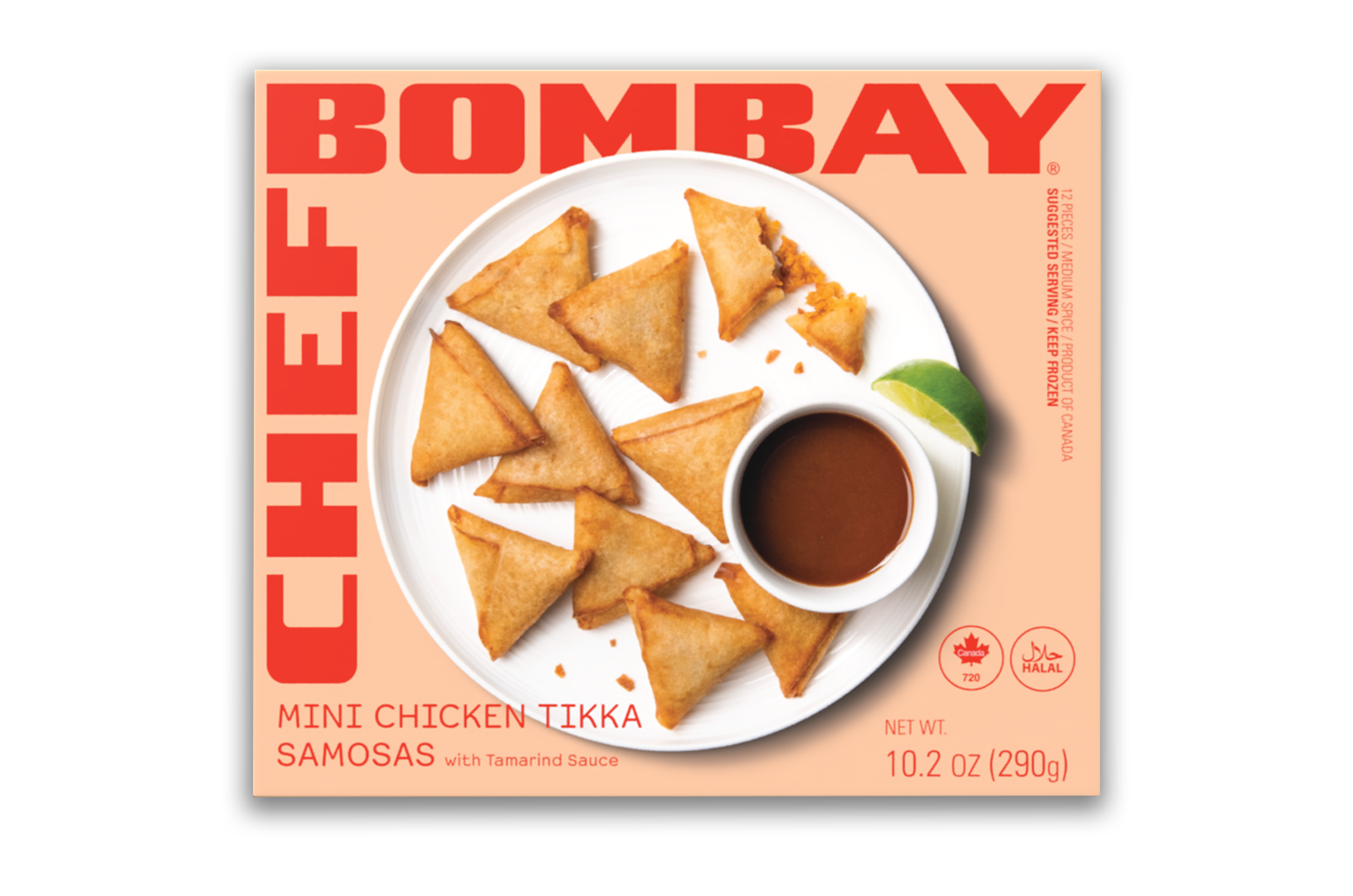 Samosas
Samosas are a popular street food in India and around the world. They are crispy, savoury pastry pockets filled with spiced potatoes, peas, or meat. Samosas can be enjoyed as a snack or appetizer, and they are often served with tamarind or mint chutney. They are a fun and delicious finger food that is perfect for any occasion. At Chef Bombay, we have a variety of Samosas, including our certified Halal Mini Chicken Tikka Samosas that are served with a Tamarind Sauce. Chef Bombay also makes certified Halal Vegetable Samosas with Tamarind Sauce, which are multi-layered light and crisp pastries filled with authentically spiced vegetables.
So, in conclusion, we're hungry!
Halal cuisine is diverse, delicious and contains a world of flavours and culinary traditions. There's something for everyone in the world of Halal food. So, the next time you're looking for a new culinary adventure, give Chef Bombay's Halal food a try - you won't be disappointed!